Meet Ed Erickson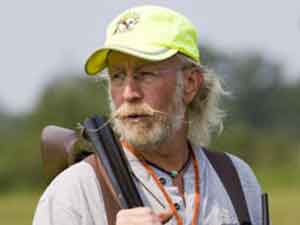 Ed Erickson is the owner of Autumn Breeze Kennel and primary gun dog trainer. With many years of hunting dog training experience, client satisfaction is reflected in every hunting dog that he trains.
A personal message from Ed Erickson:
"My father introduced me to the great sport of hunting early in life and the love of that has stayed with me and I'm very grateful for that.  Unfortunately my father never got to see any of my dogs hunt as he passed away too soon in life.
I had my first lab in my teens and did most of the training through books and help from others with dogs.  I got my first German Shorthaired Pointer in 1983, and found NAVHDA the same year as I needed help training a pointing dog.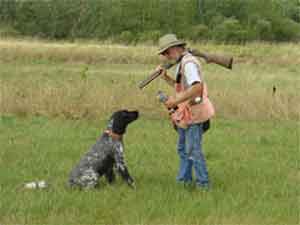 There the foundation was set and I was hooked on the breed and pointing dogs.  I read books, bought videos and attended seminars to broaden my knowledge of training so that I could bring out the best in the dogs I owned.
Through this, my knowledge grew and people started asking for my help with their dogs.  It was a joy to help train them and their dogs.  At that time in life I was in the high pressure management world of the printing industry.  I felt it was time to make a career move so I left printing in 1998 and pursued a career of training dogs and specializing in versatile pointing dogs.
I already had established a kennel and name (Autumn Breeze Kennel) by that time.  I had been successful in training and testing my dogs in the NAVHDA venue so I made the risky leap.  It was trying as all new business ventures go but it has been well worth it.
I have trained many quality dogs from many breeds along with their owners, which has given me great satisfaction.  I look forward to each day's challenges meeting new clients and their dogs along with pursuing the great sport of bird hunting with a WELL TRAINED DOG.
Contact me today to see how we can help you and your hunting companion, or to inquire about any of our started dogs or upcoming litters.
Autumn Breeze Kennels track record speaks for itself, and you will be fully satisfied with the outcome when your dog is out in the field with you. I look forward to working with you!"