The Hunting Dogs At Autumn Breeze Kennel
Purebred Studs & Dams
Full Pedigrees & Pen Hip Reports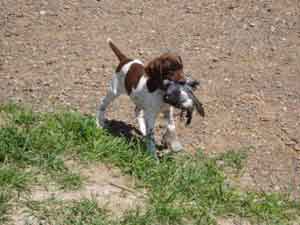 Autumn Breeze Kennel and Ed Erickson have been successfully breeding German Shorthaired Pointers and other breeds of hunting dogs for many years.
Select breeding is done abiding to strict breeding standards by selecting only purebred and pedigreed dams and stud dogs, who have accredited Pen Hip reports and distinct historical bloodlines.

Occasionally, Autumn Breeze Kennel will also have started or finished dogs for sale. Listed below you will find information on any of our dams, studs or planned breeding's of hunting dogs that may be upcoming for you to purchase.
Stud Dogs At Autumn Breeze Kennel
Autumn Breeze's Major General - "General"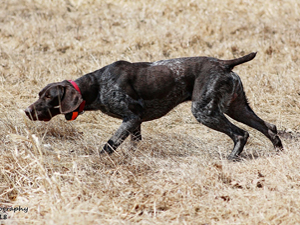 Shown here is Autumn Breezes Major General.  General is the offspring of Major and is one of our male German Shorthaired Pointer gun dogs that is used for stud services.  You can view his pedigree and Pen Hip reports below:
Dam Dogs At Autumn Breeze Kennel
Currently, there are no female German Shorthaired Pointers listed