Hunting Dog Training Programs
Professional Gun Dog Training
Training For Pointers & Flushing Breeds
Autumn Breeze Kennels specializes in upland bird dog training programs for pointing and flushing breeds of hunting dogs. These programs are custom designed to fit your hunting dog's abilities, previous training received and specific needs on an individual basis.

All training must have a deposit paid prior to scheduling. A signed contract and balance due will be collected when the dog is dropped off. You can download and print the agreement here, and pay a deposit by clicking the PayPal logo below.
Hunting Dog Puppy Program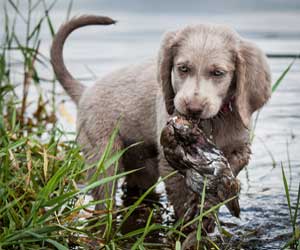 Autumn Breeze Kennel offers a professional hunting dog training program for gun dog puppies, including pointers and flushing gun dogs.
This is a 3-5 week training program for hunting dog puppies 4-9 months old, and includes initial introduction to upland birds and gunfire.
Through this introductory hunting dog training program we will be able to help determine your hunting dog puppy's potential upland bird hunting skills.
Hunting Dog Basic Obedience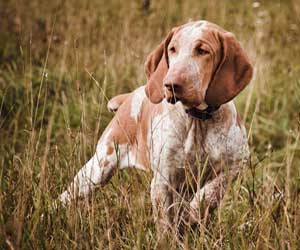 This professional gun dog training program is for hunting dogs who are at least 5 months old.
There are two options for the Basic Hunting Dog Obedience program, a 4-week program and an 8 week program.
The 4-week program includes on-leash commands and whoa training.  The 8-week program includes on/off leash commands, whoa training and whistle commands.
Hunting dogs at this age, much like young children, differ in maturity and comprehension.  That is why this program is so important.
Started Hunting Dog Enhanced Training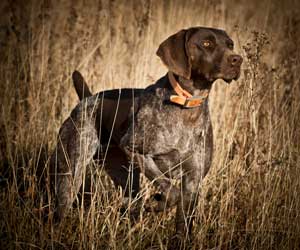 This upland bird hunting dog training session is for started hunting dogs and is a 12-week program.
This is a professional gun dog training program that includes items in basic obedience, upland bird retrieving, pointing and water work.
This training program will sharpen the natural instincts your hunting dog already has.
It will also help him or her to achieve levels that will make your gun dog an advanced gun dog.
Advanced Hunting Dog Training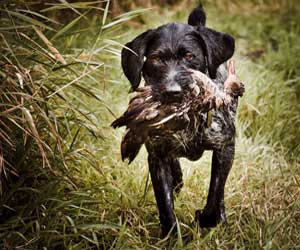 This advanced hunting dog training program includes training to be steady to wing and shot, trained retrieving, advanced obedience control and water work.
This gun dog training session is for hunting dogs that have completed at least 10 weeks of started to advanced levels of hunting dog training.
This advanced gun dog training session will elevate your dogs hunting performance to the highest level, and you will end up with that hunting dog your buddies will be envious of!
Private Sessions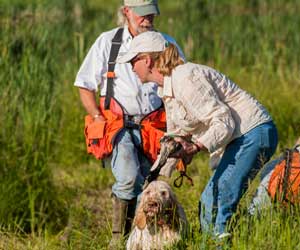 You and your hunting dog will work together with a professional gun dog trainer.
Whether the focus is on general training or specific problem areas, your dog's skills will be sharpened while you hone your handling abilities.
Get the most out of your next upland bird and waterfowl hunt!  From family hunting trips to corporate excursions, our experience and professionally trained hunting dogs can provide an enjoyable and productive outing.