Professional Hunting Dog Training
Autumn Breeze Kennel - Isle, MN
Gun Dog Training For Flushers & Pointers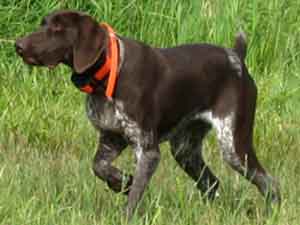 Autumn Breeze Kennel is a professional hunting dog training facility and breeder located in north central Minnesota, near the town of Isle, and just south east of Lake Mille Lacs.
Ed Erickson is the owner and primary trainer at Autumn Breeze Kennel, and has over 30 years of experience training a very diverse list of hunting dog breeds.  Ed is a long time member of NAVHDA (North Ameican Versatile Hunting Dog Association) and the VHDF (Versatile Hunting Dog Federation).
Autumn Breeze Kennel primarily breeds German Shorthaired Pointers, and has extremely selective breeding methods to ensure litters of gun dogs that are produced have the best traits, disposition, and natural hunting instinct.  In addition to breeding and training GSP's, Ed has trained many types of pointers and flushing breeds too.
We have different levels of training available, from puppy training to advanced gun dog training.  We are happy to consult with you to establish a training regimen that is right for both you and your hunting dog.  We have clean, modern facilities for your gun dog while he is here, and do all training on over 80 acres of diverse landscape right out our backdoor.
Please look at the other pages under the Training link for additional information on hunting dog training.  Thanks!