Our Training Grounds
Eighty Acres Of Prime Training Areas
Woods, Grasslands, and Ponds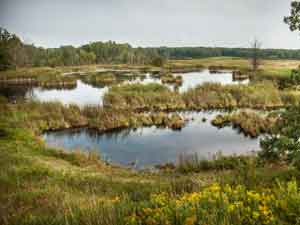 Autumn Breeze Kennel is located near Isle, MN in north central Minnesota, just SE of Lake Mille Lacs, on over eighty acres of groomed and maintained habitat that is perfect for training gun dogs.
Native grasses, woods, streams and retrieve ponds are all available on our property for training your hunting dogs.
The ponds were created by damming a stream that runs throughout the property, and the four-acre duck search pond has several small islands and a large flooded grass island.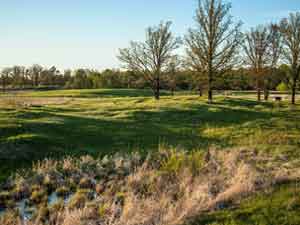 These bodies of water are used for training on blind retrieves and water retrieves for some of our versatile hunting dogs.
From the youngest of hunting dogs to experienced, veteran gun dogs, they are all taken out to our fields and ponds for on-hand gun dog training.
Items such as honoring, steady to shot, and other gun dog traits are refined and finely honed by our trainers.  Your gun dog will become the hunting machine and social family member you have always wanted.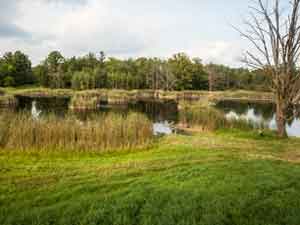 We invite you to see first-hand why so many hunting dogs leave our facility with great hunting characteristics and drive.
Whether you own an upland bird hunting dog, or a waterfowl hunting dog, or even a versatile dog that does both, you will be satisfied with the results generated from extensive and professional gun dog training at Autumn Breeze Kennel!